Modern Foreign Languages
At Normanton Junior Academy we consider languages to be an integral part of the curriculum as it exposes our children to different cultures and languages. All children learn French on a weekly basis in PPA sessions by a French specialist. Lessons are taught through repetition of the language, short games and often through song. There are 4 aspects to learning a language; reading, writing, speaking and listening. Every lesson incorporates these aspects in a fun and engaging way for the children. Scroll below to see us at work and to read about some of the great Modern Foreign Languages opportunities at Normanton Junior Academy.
NJA MFL policy
Below, you will find the Modern Foreign Languages policy:
Helpful websites
Why not take a look at these websites to extend your French knowledge even further? There are lots of fun games for you to try!
http://www.bbc.co.uk/schools/primarylanguages/french/
http://www.crickweb.co.uk/ks2french.htm
Bastille Day
On Thursday 12th July, we will be holding our first Bastille Day! This will be an entirely French themed day full of fun activities for the children. Children are allowed to come to school in 'french' themed clothes, for example, red, blue or stripey tops. If your child chooses not to wear french themed clothes they must come to school in their uniform. We are providing a french style lunch at the cost of £2.05. It will consist of steak hache (beef burgers), frites (french fries), vegetarian french pizza and la glace (ice cream).
A letter will be coming home with your child on Wednesday 27th June please return the reply slip by Friday 6th July if your child wishes to take part in our tasty french themed lunch.
International Club
Every Monday, international club meets in Miss Lynskey's classroom. We are always looking for and welcoming new members so if you would like to join see Miss Lynskey. We learn about other countries and embark on projects with other schools around the world. So far we have sent and received Christmas cards from Italy, Lithuania and Slovakia. We have just completed a postcard exchange with schools in France, Spain, Romania, Italy and Poland. Scroll below to see a selection of some of the postcards we recieved. Our next project is going to be with schools in Poland about our favourite places to visit in our own countries!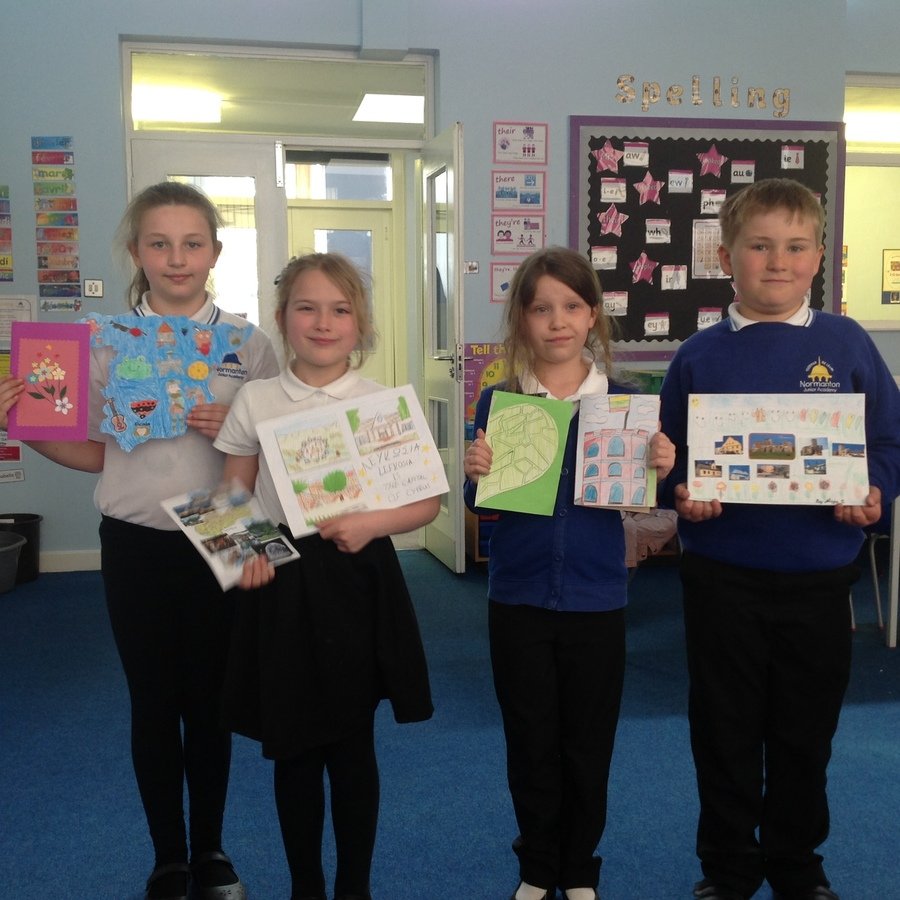 MFL Network
As part of Waterton Academy Trust, the MFL network has been set up this year to enable schools to share ideas, good practice and to set up our first trust-wide project.