Year 3
Welcome to Year 3. Here you'll find out all about our curriculum and the brilliant learning opportunities that are going on through the year. Browse through our curriculum document on the left, take a look at some of the work we've completed in class, our displays that we have up, the fantastic homework we are creating or some of the special events that are happening through the year.
The Year 3 Team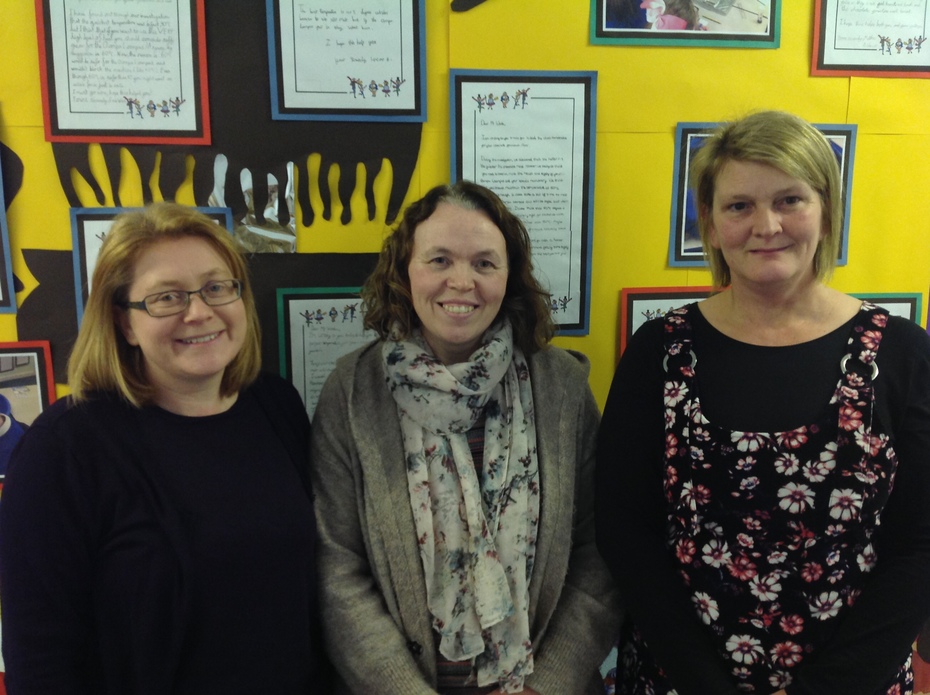 Curriculum
Click on the document below to see our curriculum for this year.
Key Information
3HE
PE is every Wednesday and Thursday.
We visit the school Library every Wednesday afternoon to change books.
Our Homework deadline is Friday.
3RT
PE is every Wednesday and Friday.
On a Friday we visit the Library to change our books.
Our Homework deadine is Friday.
3PB
We have PE every Wednesday and Thursday.
On a Wednesday afternoon, we wisit the school Library to change our books.
Our Homework deadline is Friday.
Check out our homework grid for our topic on The Mighty Romans.
Visits and Events
WW1 Themed Day
In the Autumn term, Year 3 had a fabulous day bringing World War 1 to life. the children loved making trench cake, being conscripted into the army and enjoyed battling it out in trench warfare. Take a look at our pictures to share our experience.
Murton Park
Early in the Spring Term, children in Year three visited Brigantium, the Roman Fort at Murton Park near York. On arrival, they met their Centurion for the day and were sorted into their teams. They were soon transformed into Roman soldiers for the day and were kitted out with metal helmets, red tunics, shields and spears! The children learned a lot about how to become a roman soldier, including using a spear, making the testudo formation, making clay oil lamps and writing in Latin. Everyone enjoyed the day immensely, living life as a Roman Soldier.
Our photos show the amazing time that they had!
Homework
More Info
Every week, we would like each child to read at home as much as possible (5 times per week to gain 5 reading stars). Please sign and date their reading record when you have listened to them read to you. It is a great reason to spend some special time sharing a book together.
All children in Year Three also need to work very hard to learn their times tables ( x 2, x5, x10, 3, x4) as this helps them develop their understanding in lots of other aspects of maths learning too.
In their homework, book is a grid full of exciting homework challenges. One piece of work of your child's choice should be completed each week and brought back to school by Friday.
Each Friday, Year Three children are tested on the spelling words which they were given the previous Monday. The new spelling words are stuck in their homework books so it is very important that your child brings this large yellow book into school each Friday.
As part of our reading lessons, the children have been using 'Reading Eggs' and 'Reading Express' to further develop their reading fluency and comprehension skills. Each child has their own password and username in their Homework book. If your child needs replacement details, please let his/her teacher know.
Every Year Three child been set tasks to complete on 'Reading Express'. Please log on to find out more.
In the Classroom
In March we celebrated world book day. We loved coming to school in our favourite book character costumes and decorating our classroom door as the front cover of a book.