UPDATE: 24/06/19 - We've recently updated the 2019/20 school calendar with new school INSET days. You can find the new calendar on our Term Dates here.
Welcome to Normanton Junior Academy
On behalf of myself, the staff, governors and pupils, I would like to warmly welcome you to our school website. The purpose of this website is to provide an interesting insight into our school, to convey important information and to celebrate the excellent work produced by pupils and staff.
I believe that Normanton Junior Academy is a great place to be a pupil! We are continually expanding the opportunities and experiences for our children to ensure they enjoy coming to school, feel welcome and safe and achieve academic success; supporting them in the next stages of their education.
As a 'larger than average' junior school we pride ourselves on the individual support, advice and guidance which all our pupils receive. We work tirelessly to ensure that every child, whilst part of our school community, is treated as an individual because we want our pupils to enjoy coming to school and to be enthusiastic about learning.
Whilst we recognise that academic success is vitally important for all our pupils to help enhance their life chances in the future, we believe that school is also about nurturing confident young learners who are resilient, tolerant of others, proud of their own achievements, and determined to be the best they can possibly be. Our dedicated teaching and support staff work tirelessly to help make this happen.
We strongly believe that successful partnerships with home are crucial to enable us to fulfil our aims of together creating a generation of happy, confident and successful people. If you would like to come and have a look at what we do, we would be delighted to welcome you and show you around so that you can feel the welcome atmosphere and get a sense of our NJA community for yourselves.
I look forward to meeting you.
Trudie Southward
Headteacher
Twitter Feed
20 Jan As part of our new topic of 'Espionage', Year 5 have spent the afternoon learning how to dust for and lift fingerpr… https://t.co/e1ntBXDsBm
8 Jan Happy New Year! A quick reminder that Year 6 revision classes shall recommence on Monday 13th January. Unless you h… https://t.co/0otGB7HPPH
20 Dec 2019 The staff at NJA would like to wish everyone a very Merry Christmas and a Happy New Year! 🎄🎅🎁🎉
11 Dec 2019 Year 6 Reminder: tomorrow is the last day of Reading and Maths revision sessions this term. The revision sessions s… https://t.co/4GQ2A3qUSN
6 Dec 2019 Year 6 have been busy applying their writing skills to a 'WANTED' poster to capture the wicked Sea Hag from the nov… https://t.co/ru3GGtbacw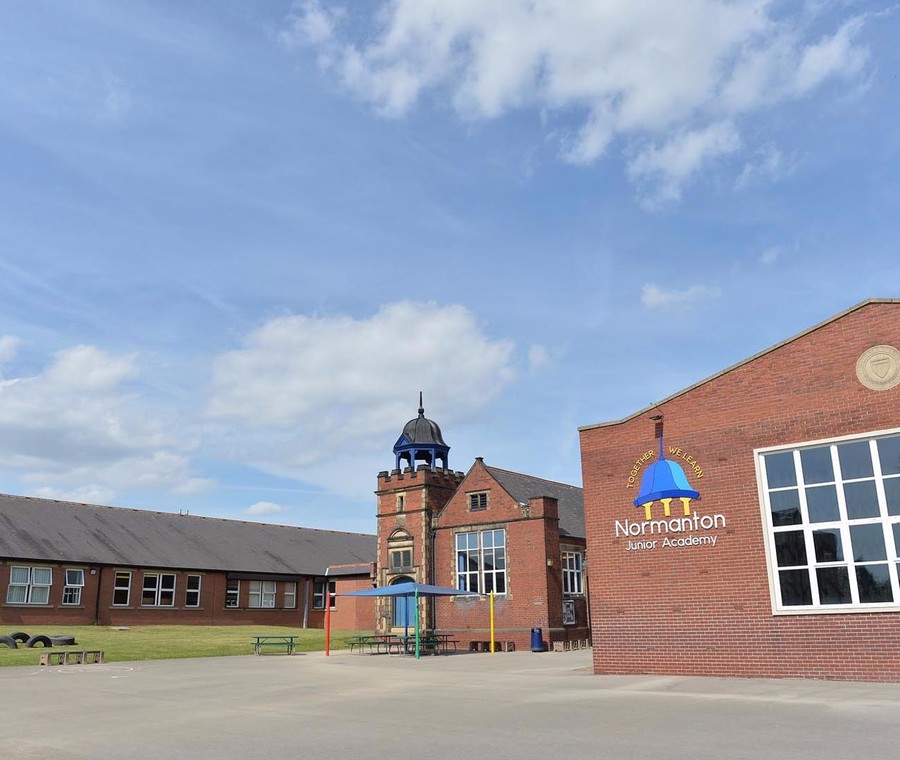 Ofsted Report
We are extremely pleased to inform you that, following our recent Ofsted inspection on 21st – 22nd March 2018, Normanton Junior Academy has been judged a GOOD school with OUTSTANDING features.
I would like to express my sincere appreciation to the staff of NJA for their continuous hard work and dedication to the children, who in return give their absolute best, time and time again. I would also like to thank the governors and those parents who supported the school during the inspection by passing their views on to the inspectors, either verbally or via Parentview / Ofsted free-text facility.
This is an exciting time for the school and I look forward to continuing the journey and building on our success
as we strive towards Outstanding in all areas.
You can find our Ofsted report by following this link, or navigating to our Ofsted page.
Trudie Southward
Headteacher
Latest School Diary Events
There are currently no events.
Calendars page(s): School Diary >>
If, as a parent of a pupil attending this school, you require a paper copy of the information or any documents on this website, we shall provide this free of charge from the school office.