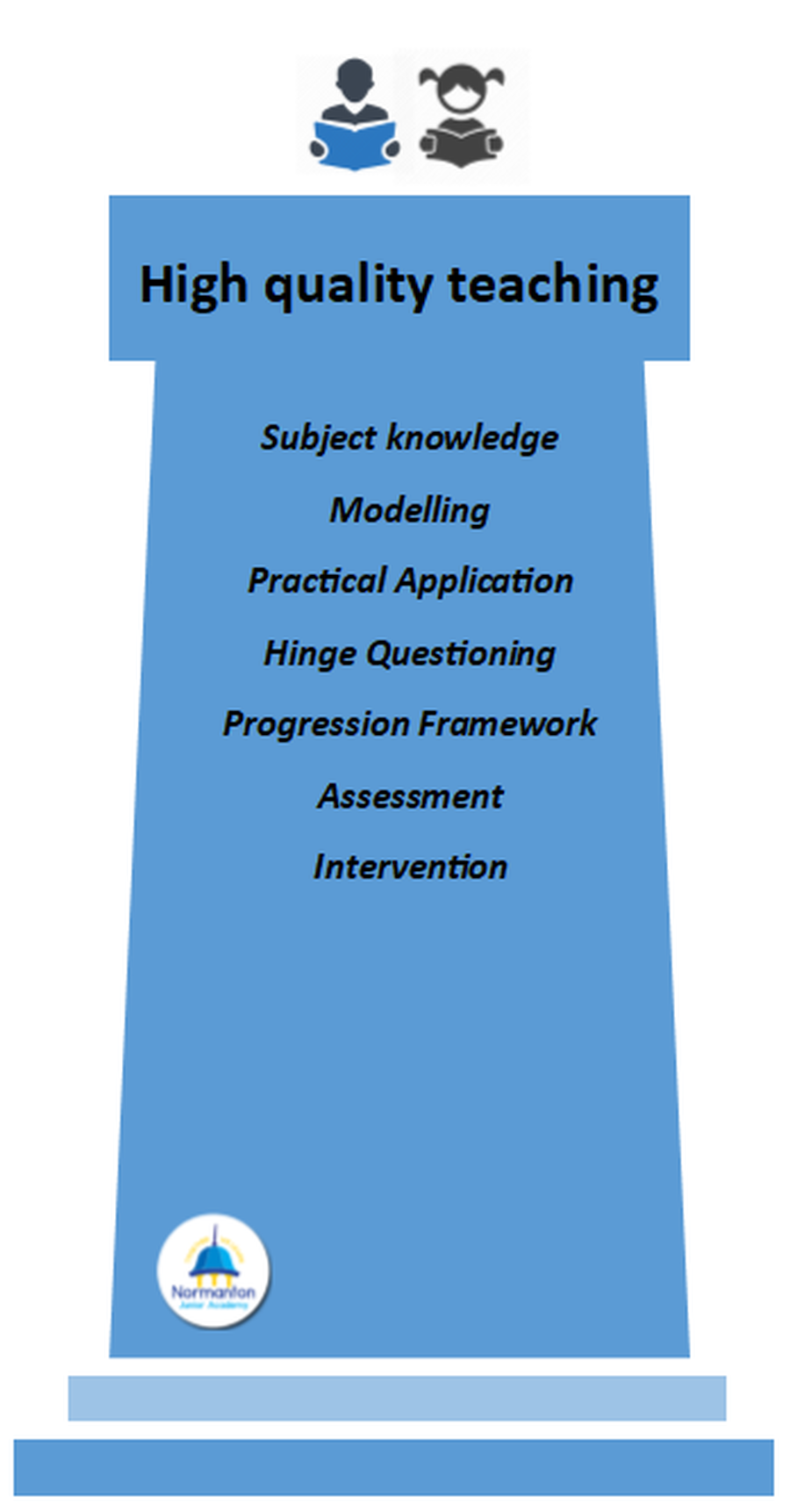 Subject knowledge
Teachers are improving their knowledge of the maths curriculum, including problem solving and reasoning strategies and key performance indicators in arithmetic, and how to teach it as effectively as possible. Half termly staff development meetings introduce initiatives aimed and further developing staff subject knowledge.
Modelling
Adults throughout school model all the skills that make a fluent, confident mathematician. This involves using talk out loud strategies, clear success criteria, visualisers, working walls and interactive whiteboards.
Practical Application
To ensure children develop thorough understanding of concepts in maths, the use of manipulatives, diagrams and images is encouraged to apply mathematical concepts. Maths is also, when suitable, linked to real-life contexts to make the learning come to life.
Hinge questioning
A Hinge Question has been introduced to support teachers to effectively assess those that are at ARE without extended teacher input. This is a tool used at the start of the lessons to ensure children are working with appropriate pace at an appropriate level.
Mastery Curriculum
The use of 'Same Day Intervention' and Silver/Gold tasks forms NJA's Mastery curriculum. Children are targeted to achieve at the ARE through AFL during lessons to ensure mastery is achieved. Objectives can last for longer periods of time to ensure no child is left behind, whilst gold tasks challenge children on the existing objective through application to other areas of mathematics.
Progression Framework
NJA's Mathematics progression framework ensures lessons are planned with an appropriate level of challenge for all children in each band for every objective. NJA's reasoning progression framework ensure that questions are targeted appropriately.
Assessment
Teachers use effective formative assessment to adapt their planning to best meet the needs of all children in their class/group. Summative assessment is used to ensure teaching is effective and alter provision to achieve the greatest impact.
Intervention
Additional interventions are put in place for pupils at risk of not making good progress