Modern Foreign Languages
At Normanton Junior Academy we consider languages to be an integral part of the curriculum as it exposes our children to different cultures and languages. All children learn French on a weekly basis in PPA sessions by a French specialist. Lessons are taught through repetition of the language, short games and often through song. There are 4 aspects to learning a language; reading, writing, speaking and listening. Every lesson incorporates these aspects in a fun and engaging way for the children. Scroll below to see us at work and to read about some of the great Modern Foreign Languages opportunities at Normanton Junior Academy.
NJA MFL policy
Below, you will find the Modern Foreign Languages policy:
Helpful websites
Why not take a look at these websites to extend your French knowledge even further? There are lots of fun games for you to try!
http://www.bbc.co.uk/schools/primarylanguages/french/
http://www.crickweb.co.uk/ks2french.htm
our new link school-mango tree goa
We have recently linked up with a school in Goa, India called The Mango Tree. Each year group will be sending a card or letter throughout the year, Year Three have sent Christmas cards! Here are some of the cards that we have sent to the children in Goa. Keep visiting our page to see the responses we get!
International Club
Every Monday, international club meets in Miss Lynskey's classroom. We are always looking for and welcoming new members so if you would like to join see Miss Lynskey. We learn about other countries and embark on projects with other schools around the world. So far we have sent and received Christmas cards from Italy, Lithuania and Slovakia. We have just completed a postcard exchange with schools in France, Spain, Romania, Italy and Poland. Scroll below to see a selection of some of the postcards we recieved. Our next project is going to be with schools in Poland about our favourite places to visit in our own countries!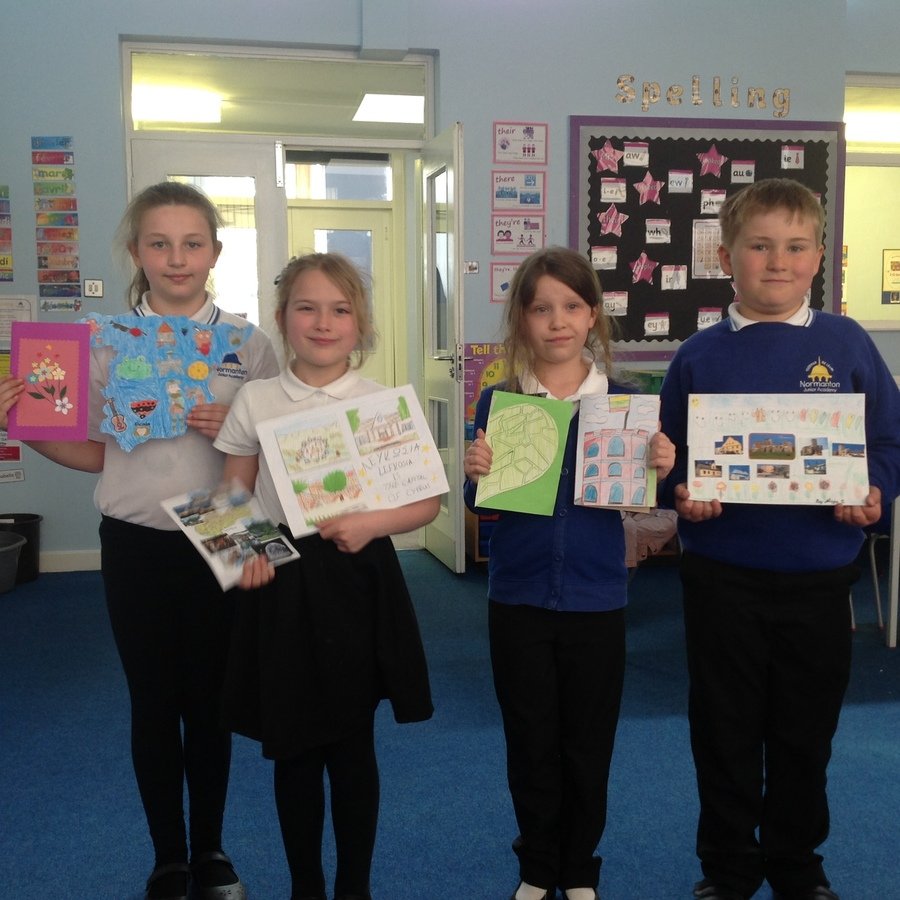 International Days
In May, we spent two days learning about different french speaking countries. Each class studied a different country, they ranged from Madagascar to Belgium! We studied the culture of each country and looked at how they are different to England. We produced artwork, diaries and designed chocolate wrappers. Have a look at our work below: