"Physical literacy is the motivation, confidence, physical competence, knowledge, and understanding to value and take responsibility for engagement in physical activities for life." The International Physical Literacy Association, May 2014
Physical Education
Physical Education is the planned, progressive learning that takes place in school curriculum timetabled time and which is delivered to all pupils. This involves both 'learning to move' and 'moving to learn'. The context for the learning is physical activity, with children experiencing a broad range of activities, including sport and dance. PE forms a key part of our curriculum here at NJA.
Teachers at NJA take pride in delivering an enriched sporting curriculum using skills developed through continuous professional development. This is supported by our PE Specialist Mr Greatorex and experienced subject leader Mrs Carthy. We also provide after school sport through the use of use of specialised coaches. In school, our aim is to allow children to achieve at least 30 minutes of physical activity each day.
Please feel free to examine how the school's Sports Premium is being allocated this year by visiting our Sports Premium page. There you can see the impact this is having in our impact document and examine the impact and costings of last year's Sports Premium.
Competition at NJA
On Tuesday 2nd July, Year 5 children participated in the MAT rounders competition. There were some excellent skills on display and the standard of the competition was very high. Due to excellent teamwork and fighting spirit we were fortunate enough to win a very closely contested final against Normanton Common. The teams conducted themselves with honesty and fantastic sportsmanship and set a very good example for the area. A huge well done to everyone who was involved in the day- your behaviour showed the school in a very good light.
On Monday 10th June, forty children from NJA competed against other schools in the Waterton MAT in th MAT Olympics. It was a fantastic day that focused on competition and sportsmanship. It was a particularly successful day for our Year 6 children who came away as winners with Year 5 finishing as runners up. A huge well done to everyone involved you are a credit to the school.
On Tuesday 27th November, selected pupils from years 5 and 6 took part in a six-team football tournament against other schools from the Waterton Academy Trust at the ground of Frickley Athletic Football Club. Our team had great success, winning 3 and drawing 1 of their four games. Normanton Juniors were crowned thoroughly deserving champions! The whole team conducted themselves brilliantly throughout the competition, showing great teamwork, whilst also showing good sportsmanship and respect to the other teams and officials.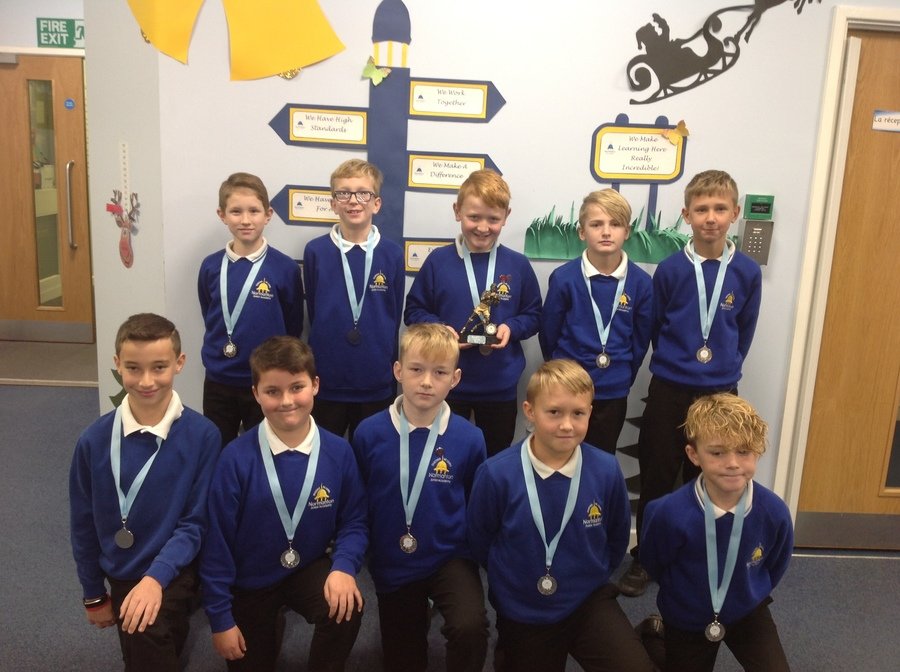 Tuesday 13th November saw our Year 3/4 children compete in the Waterton Inter-School Football Competition. After facing some tough opposition, our young side came away in 5th position. The competition saw our children displaying great sportsmanship and teamwork- something we encourage here at NJA.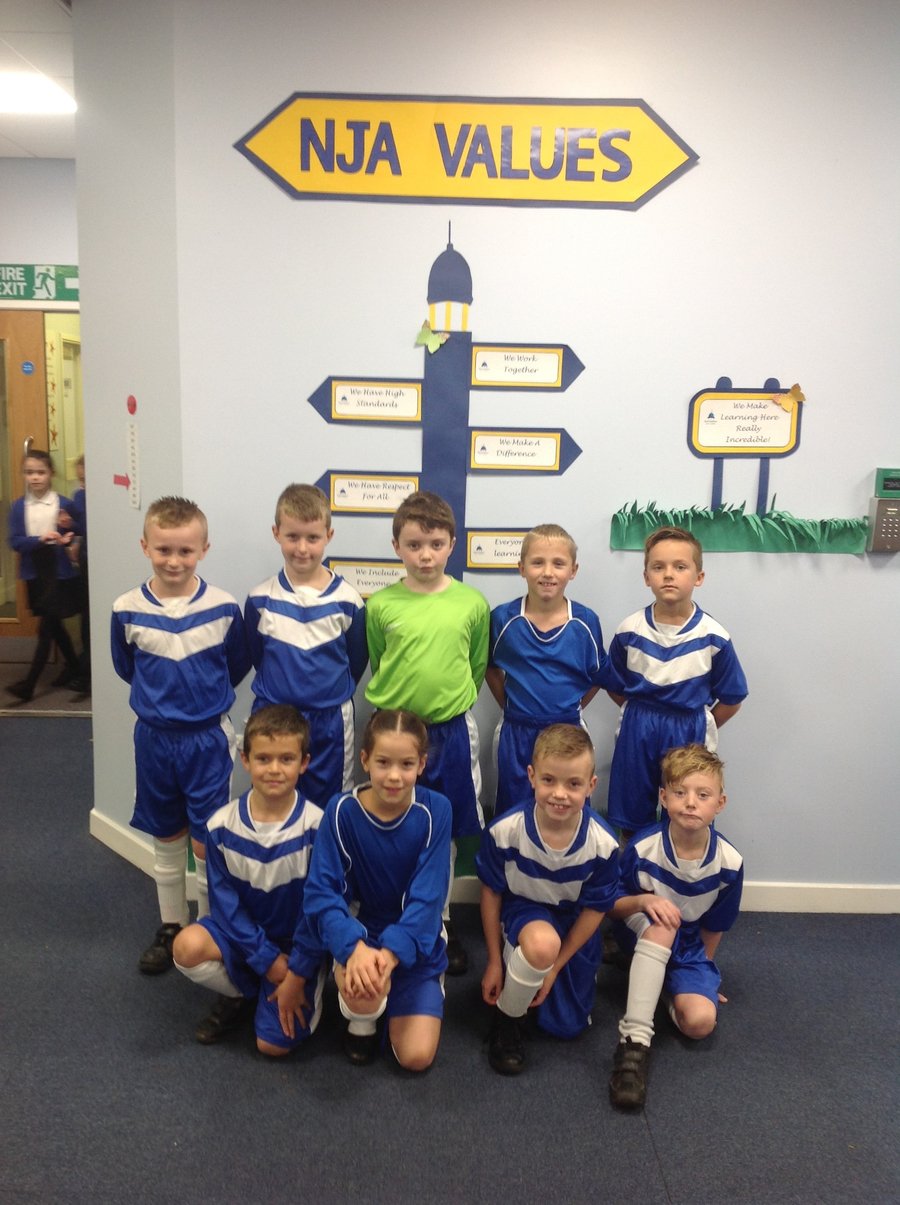 PE After School Clubs
We also run many after school clubs, some of which are sports based, you can view this half term's full list below.
Year 4 and 6 Long Term Plans
Intra-School Competition
Autumn 2018
AUtumn football champions
3RT
4HL
5SG
6NY
spring dance off champions
3PB
4HL
5SG
6MW
SUmmer rounders champions
3PB AND 3KJ
4HL AND 4OB
5CS
6AP
Year 3 and 5 Long Term Plans