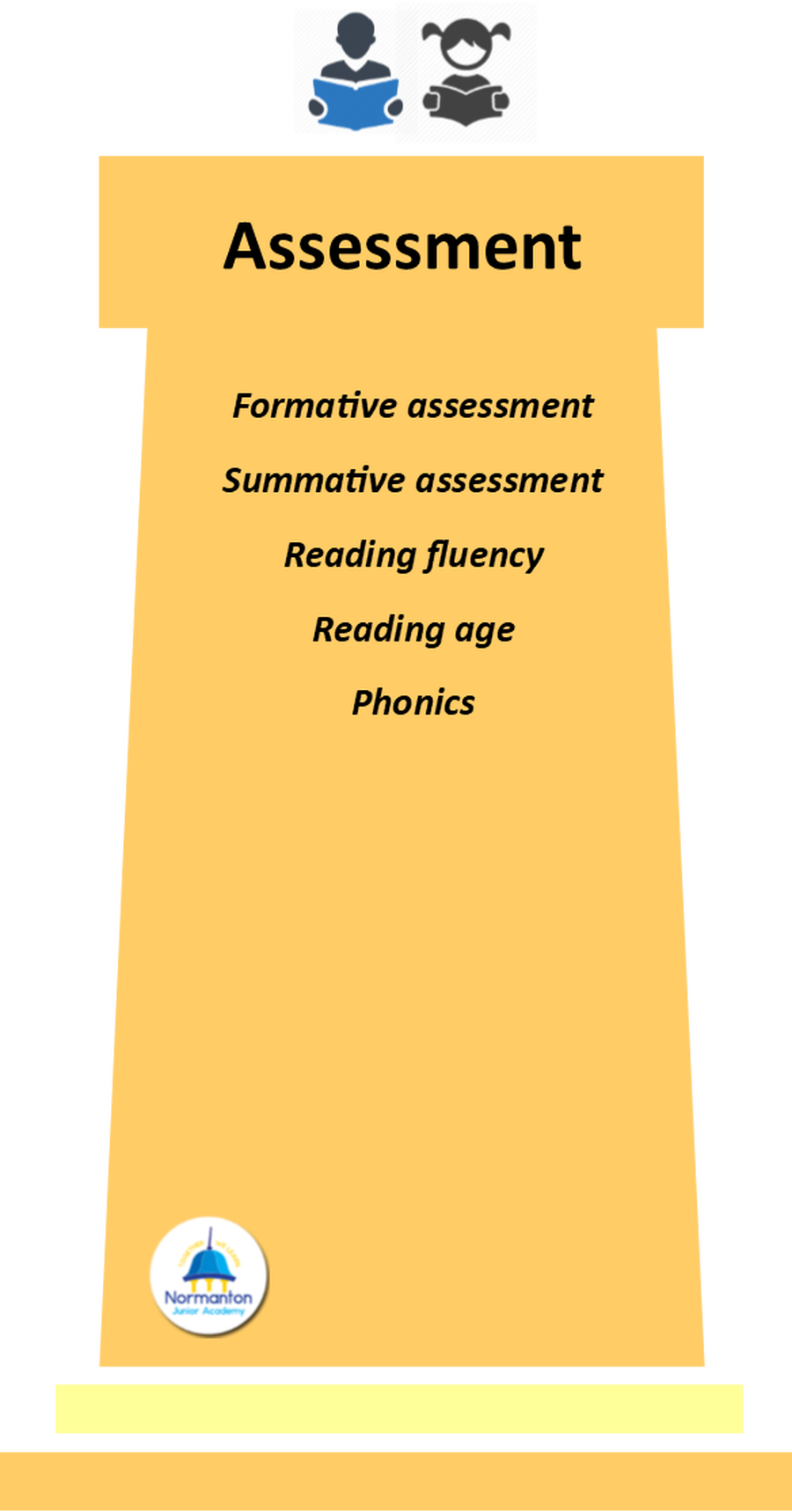 Formative assessment
Teachers use assessment for learning to inform their planning, adjust provision during lessons and provide the optimum level of challenge. The development of in-depth question-level analyses of cohorts, classes, context groups and individual pupils, due to take place 3 times a year, will allow teachers to focus their teaching even more effectively.
Summative assessment
Summative assessment allows leaders to plan strategically for the best possible outcomes and hold teachers to account for the progress made in their classes. It also allows teachers to easily identify pupils at risk of not making good progress during their time at Normanton Junior Academy and plan for different or additional provision if necessary. Standardised PIRA assessments are used throughout school to underpin teacher assessments to provide a level of consistency across school.
Reading fluency
In Year 6, reading fluency checks have now started, with the Flesch–Kincaid readability test being used to ensure the correct level of text. Over the course of the year, these will be used throughout the school to identify pupils who have lower than the expected reading fluency to access age-appropriate texts.
Reading age
Reading age assessments are used for specific groups or cohorts who have been targeted for increased progress.
Phonics
Phonics assessments take place to identify pupils who require further phonics teaching and to measure their progress.