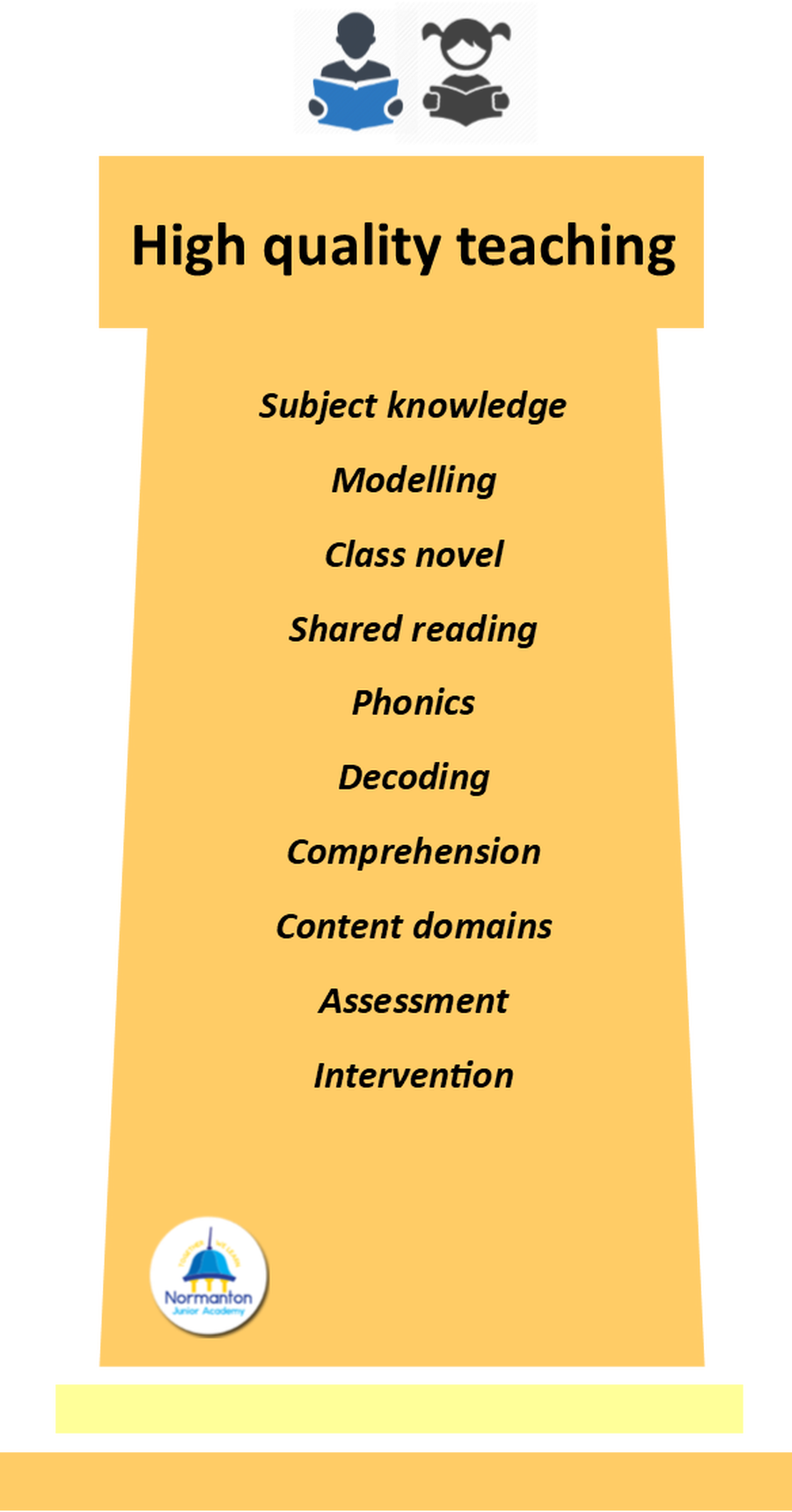 Subject knowledge
Teachers have a strong understanding of the reading curriculum, including decoding strategies and content domains, and how to teach it as effectively as possible.
Modelling
Adults throughout school model all the skills that make a fluent, confident reader.
Class novel
Each class follows a class novel, chosen to hook pupils' interest and provide age-related, instructional level of challenge.
Shared reading
Shared reading takes place with the teacher explicitly modelling the skills of proficient readers, including reading with fluency and expression.
Phonics
Phonics has been introduced on a larger scale in Year 3 for pupils who would benefit from this, with smaller scale interventions taking place for those further up school who are yet to embed their phonics skills. The reading scheme has now been extended so that pupils are on the appropriate phonics-based book for longer.
Decoding
Teachers persistently reinforce key vocabulary and decoding strategies as they model decoding skills.
Comprehension
Teachers persistently reinforce key skills, such as skimming and scanning, teaching to the different content domains.
Content domains
Teachers are continuing to develop their understanding of how to teach each content domain as effectively as possible.
Assessment
Teachers use effective formative assessment to adapt their planning to best meet the needs of all children in their class/group. Summative assessment is used to ensure teaching is effective and alter provision to achieve the greatest impact.
Intervention
Additional interventions are put in place for pupils at risk of not making good progress.