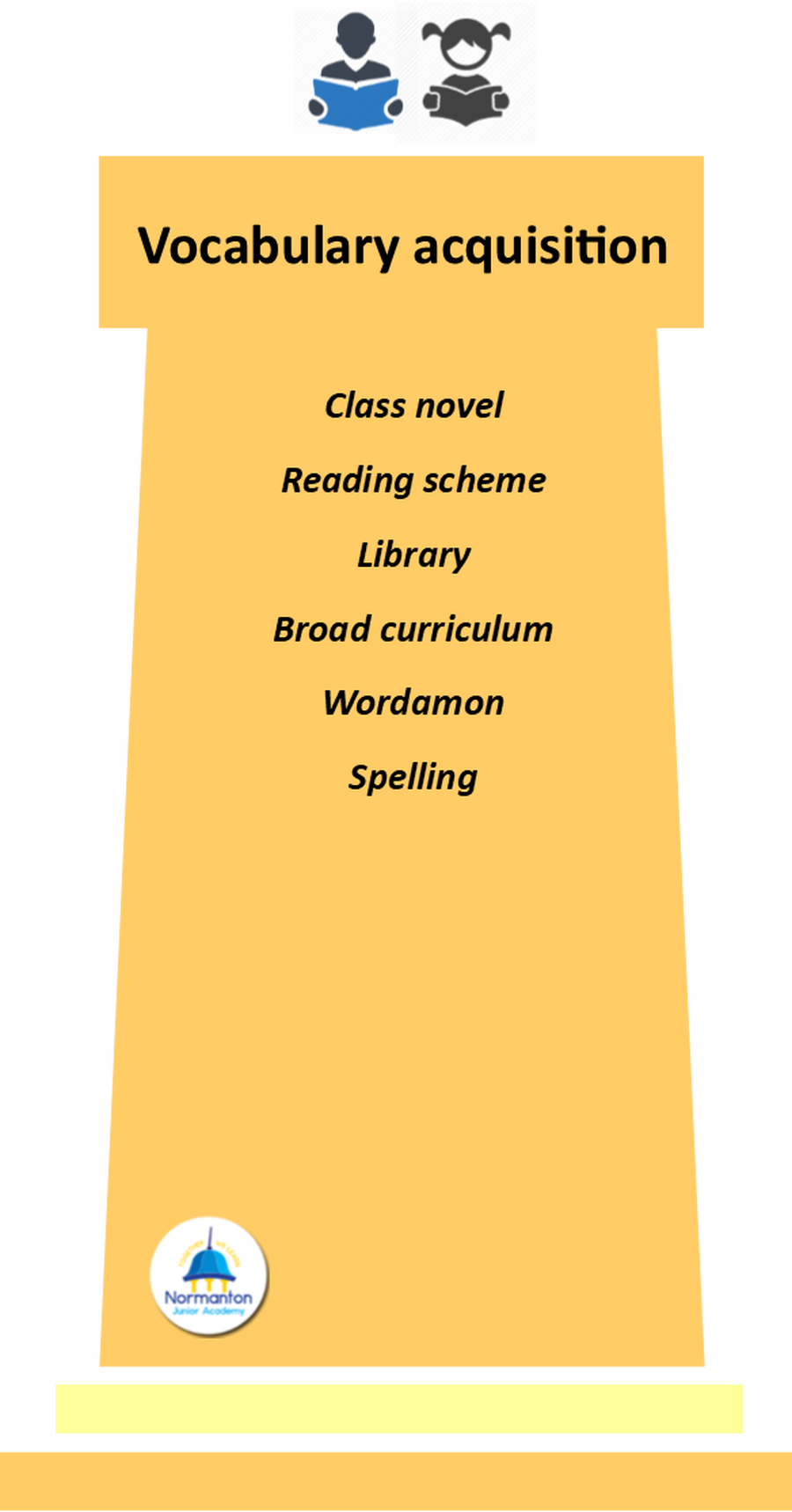 Class novel
Each class follows a class novel, which provides an instructional level of challenge, including the level of vocabulary.
Reading scheme
A wider range of books are now available on the reading scheme, offering interest and challenge to all pupils in school across a range of genres.
Library
Pupils have access to the school library during class library sessions, lunchtimes and after school. A wide range of stimulating and challenging books across a range of genres and topics are available for pupils to choose from.
Broad curriculum
The broad curriculum offered at Normanton Junior Academy exposes children to vocabulary across a wide range of subjects and contexts.
Wordamon
In lower school, pupils are challenged to find vocabulary distributed throughout school which has been taken from the class novel. They are then challenged to find the meaning of these words.
Spelling
The teaching of spelling helps to develop pupils' vocabulary.